PowerPort Speed PD 30
Premiering the Speed Series, PowerPort Speed PD 30 implements advanced charging technology to deliver never-before-seen high-speed charging. Power Delivery provides up to 30W of pure power—enough to charge even the most power-hungry USB devices at full-speed.
Power Delivery- USB Charging For Power Hungry Devices

High Output- Charge Phones, Tablets, Or Laptops

Universal Compatibility- With Any USB-C Or Standard USB Device

Premium, Slimline Design- Ideal For Travel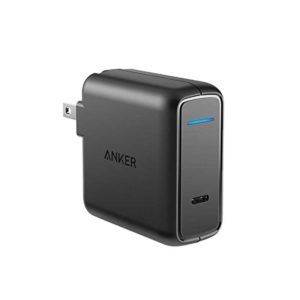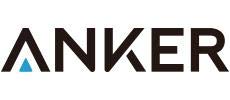 Speed Series
The Speed Series was created for a single purpose: deliver the fastest charge possible to any USB device.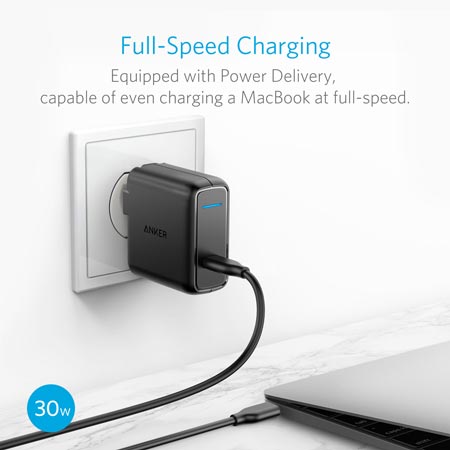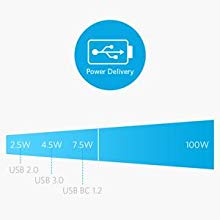 Power Delivery
Power levels that were previously unimaginable have been made a reality. USB-C ports are now capable of charging not only phones and tablets, but also laptops and even more powerful devices.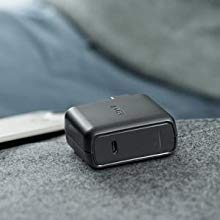 Ultra-Compact
Slimline design and foldable plug enhance portability to so you can take it anywhere, completely hassle-free.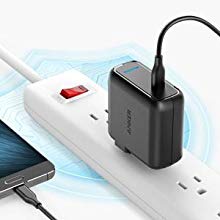 MultiProtect
A combination of 10 safety features that work together to provide ultimate protection for your devices, your chargers and most importantly: you.
LED Indicator
Cool-blue LED emits a soft, gentle glow so you can see your device has power and easily find the charging port in the dark.
Note
Not compatible with Qualcomm Quick Charge.
Will charge Nintendo Switch but does not support "Charge-and-Play" in TV mode.
After connecting to iPhone (8/8 Plus/X), fast charging (9V) will begin automatically, regardless of whether you hear one charging indicator sound or two.