Baseus Water Drop Shaped USB Type C PD 2.0 60W Flash Charge Data Cable 1m
Baseus Water Drop Shaped USB Type C PD 2.0 60W Flash Charge Data Cable 1m Enables fast charging of supported devices and seamless data transfers
Material :  Zinc Alloy+Polyester Woven Fabric
Output current : 20V/3A
Transmission speed : 480Mbps
Suitable for : Type-C interface device
Length : 1M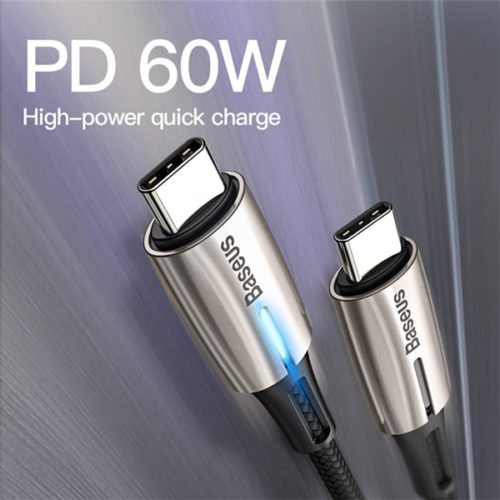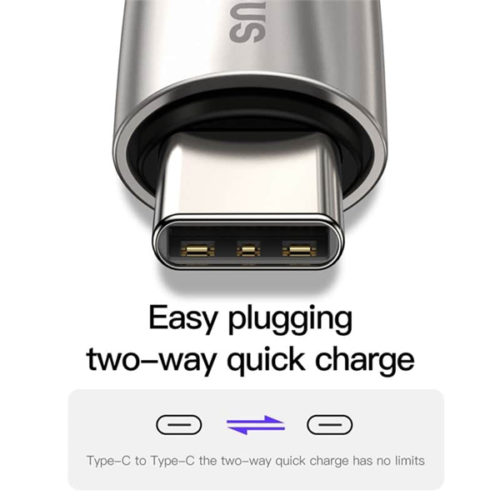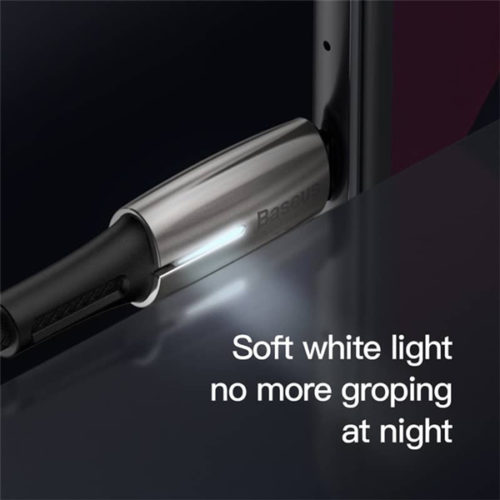 Baseus Water Drop Shaped USB Type C PD 2.0 60W Flash Charge Cable increases the power transmission and cable bus power. It does so in the application through connector of a cable. With a boasting transmission power that can reach up to 100W, the specification of this cable can achieve higher voltage as well as current.
Surprisingly, the type c port supports at most 5V/3A by default. Although, it can generate output power support of 60W. Given the PD protocol of charging is implemented.
The PD Quick Charge technology that this cable offers provides a safe flow of current even for phones. The Type-C port can be used for Laptops too. Additionally, it provides PD Quick Charge support in terms charging that device as well.
Although the data showed in the article may vary. Since it was measured in lab, in ideal conditions and accessories. The charging technology that this cable incorporates QC 3.0 that is synonymous to cool fast charging. It can fast charge any capable device.
The cable boasts easy plugging with two way type c ports. It saves time and opens the doorway to endless possibilities. The cable blazes a soft white light which saves user the trouble from groping at night. Thus the water shaped design is pretty and practical to use. The cable also supports data transmission at the same time while charging up devices. It has an astounding data transfer rate of 480 MBPS.
The major quality involves that its a strong and durable combo. One cable that doesn't break. The high density nylon cable is also water resistant. Additionally the cable is tensile and durable. It is also non tangling.