Razer Kraken X 7.1 Gaming Headset (RZ04-02890100-R3M1)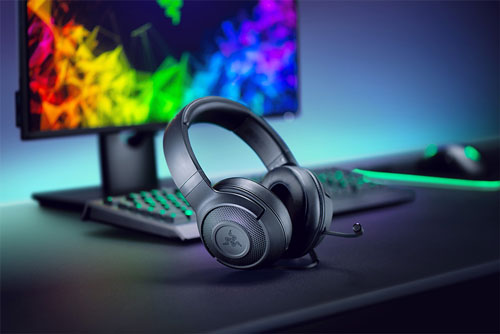 Razer Kraken X 7.1 Gaming Headset provides ultra light comfort. What if we told you it's possible to experience complete gaming immersion without feeling like you've got a headset on? Enter the Razer Kraken X. Ultra-light at just 250g and ultra-immersive with 7.1 surround sound. Sit tight and play for hours—your gaming marathons are about to be a breeze.
7.1 Surround Sound
Ultra-light at 250g
Bendable Cardioid Microphone
Custom-Tuned 40 mm Drivers
On-headset Controls
Cross-Platform Compatibility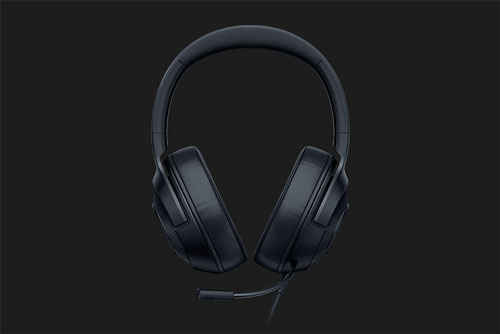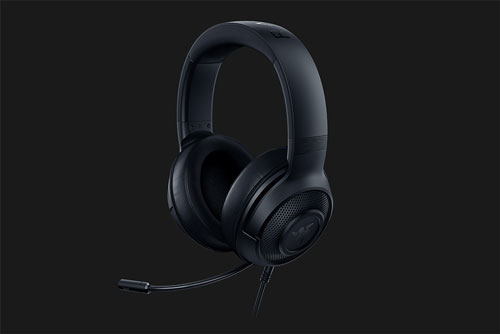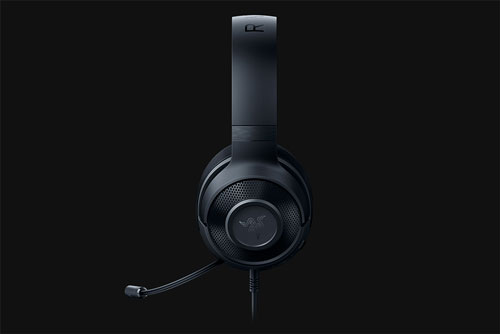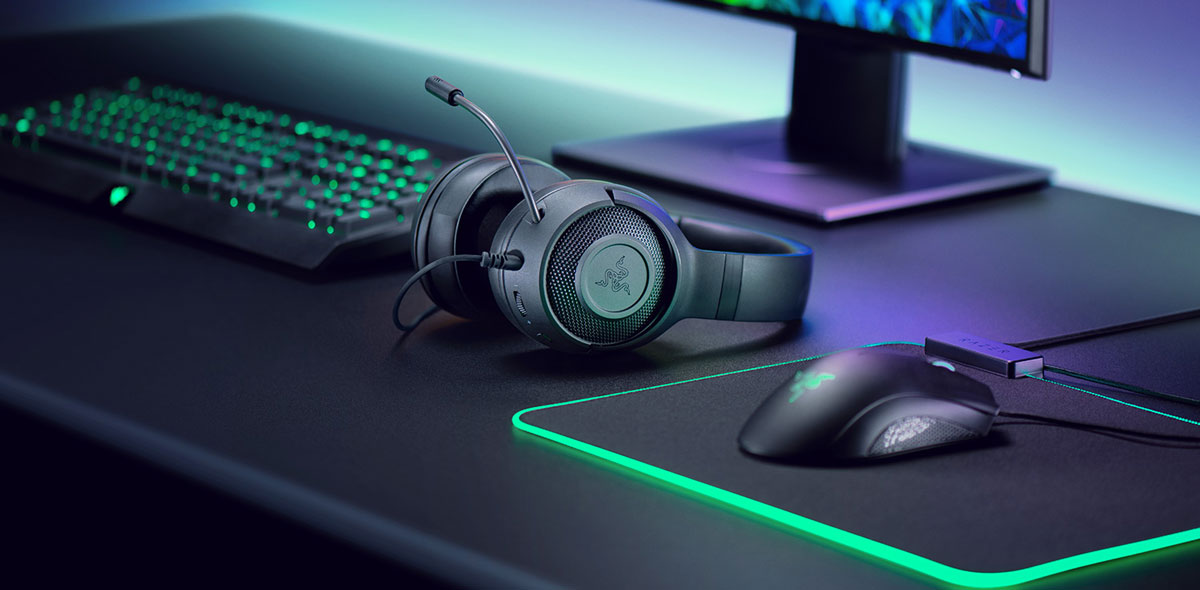 CRYSTAL CLEAR COMMUNICATION
The flexible and bendable microphone utilizes a cardioid pattern that records sound from an area that focuses on your mouth. This helps to capture your voice with clarity while suppressing background noise from the back and sides.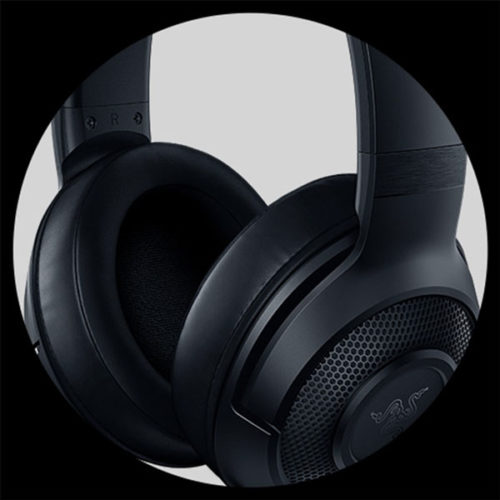 Plush Memory Foam Cushions
Ideal comfort and sound isolation throughout gaming marathons.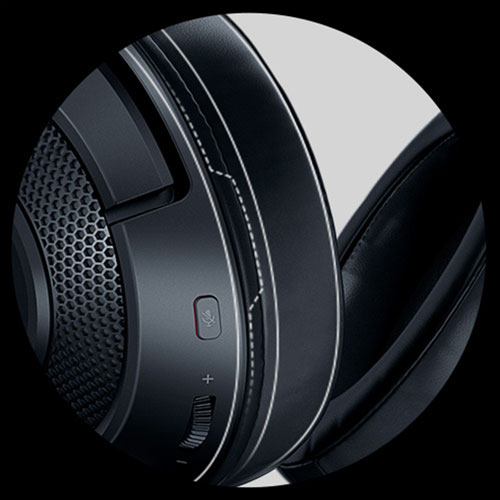 Soft Headband Padding
Relieves pressure on your head to prevent strain.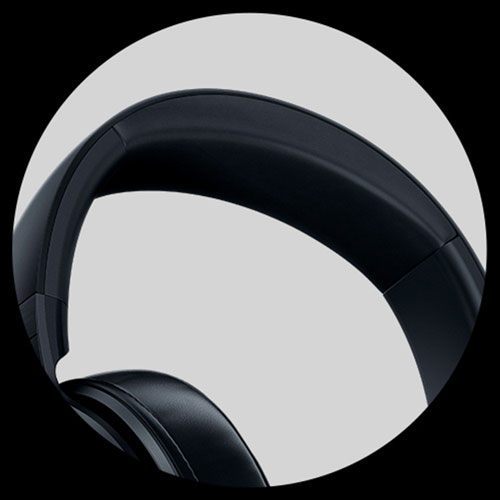 Clamping Force
Creates a firm grip on your head to provide a comfortable and measured fit.
Headphones
Frequency response: 12 Hz – 28 kHz
Impedance: 32 Ω @ 1 kHz
Sensitivity (@1 kHz): 109 dB
Drivers: 40 mm, with Neodymium magnets
Inner ear cup diameter: 65 x 44 mm
Connection type: Analog 3.5 mm
Cable length: 1.3 m / 4.27 ft.
Approx. weight: 250g / 0.55lbs
Oval ear cushions: Designed for full-ear coverage with leatherette, for sound isolation and comfort
Microphone
Frequency response: 100 Hz – 10 kHz
Signal-to-noise ratio: > 60 dB
Sensitivity (@1 kHz): -45 ± 3 dB
Pick-up pattern: Unidirectional ECM boom
Audio Usage
Audio Usage: Devices with 3.5 mm audio jack
Audio + microphone usage: Devices with 3.5 mm audio + mic combined Jack
Audio / mic splitter adapter cable usage: Devices with separate 3.5 mm audio and microphone jacks