Rock 6 in 1 USB Type C Almighty Hub
6-In-1 USB Hub
Contains one Type-C with one HDMI, two USB3.0 ports, one SD and Micro SD Card slot, connected with and a USB-C charging port, supporting 6 device work at the same time.
Aluminum Alloy Design
The Pass Through USB Hub made of brushed aluminum, Colors offered in Space Grey, Silver, perfectly fit with your apple MacBook.
Type-C Ports
Designed for new Type-C products, including new 12″ MacBook, MacBook Pro 13" and MacBook Pro 15" as well as other USB Type-C devices like Chromebook Pixel.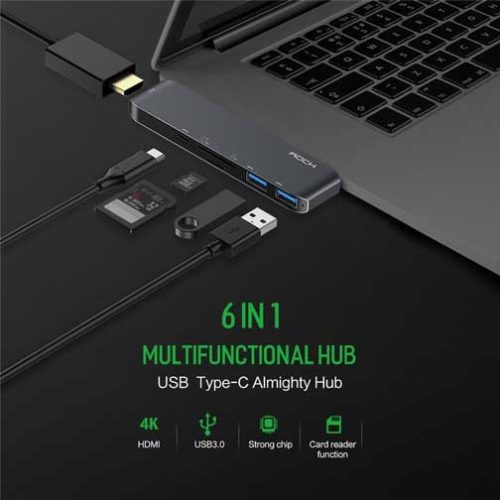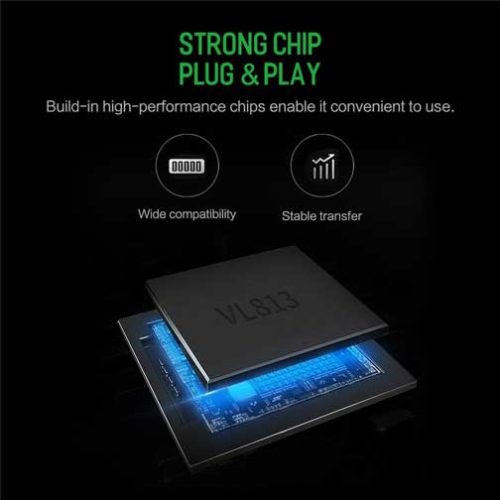 Plug & Play
Used with no external drivers or power required; supposed to be used with portable devices such as wire keyboard, USB flash drive, 2.5mm external disk etc.
Lightweight And Portable
It's simple to take the Type-C USB Hub with you anywhere you go, perfect for home use and office or business and travel.
Supports Pass-Through Charging
Type-C Pass Through USB Hub, you can charge your MacBook as well as easily convert one Type-C USB port to one HDMI port, and two USB 3.0 ports, and SD card slot, and a Micro SD card slot.