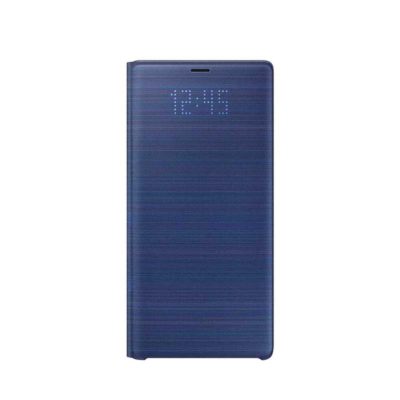 Samsung Galaxy Note 9 LED View Cover
Smart, stylish, and protective. The LED Cover uses LED's to notify you of calls, messages, and more. Control and play music through the cover, put a unique spin on caller ID by choosing from preset icons or customizing your own. It even has a card pocket inside to keep your important travel or bank card nearby.
Information at a glance
Fun and easy LED icons let you see notifications, caller ID, and other alerts without having to open the cover. Choose from a variety of preloaded icons, or customize your own.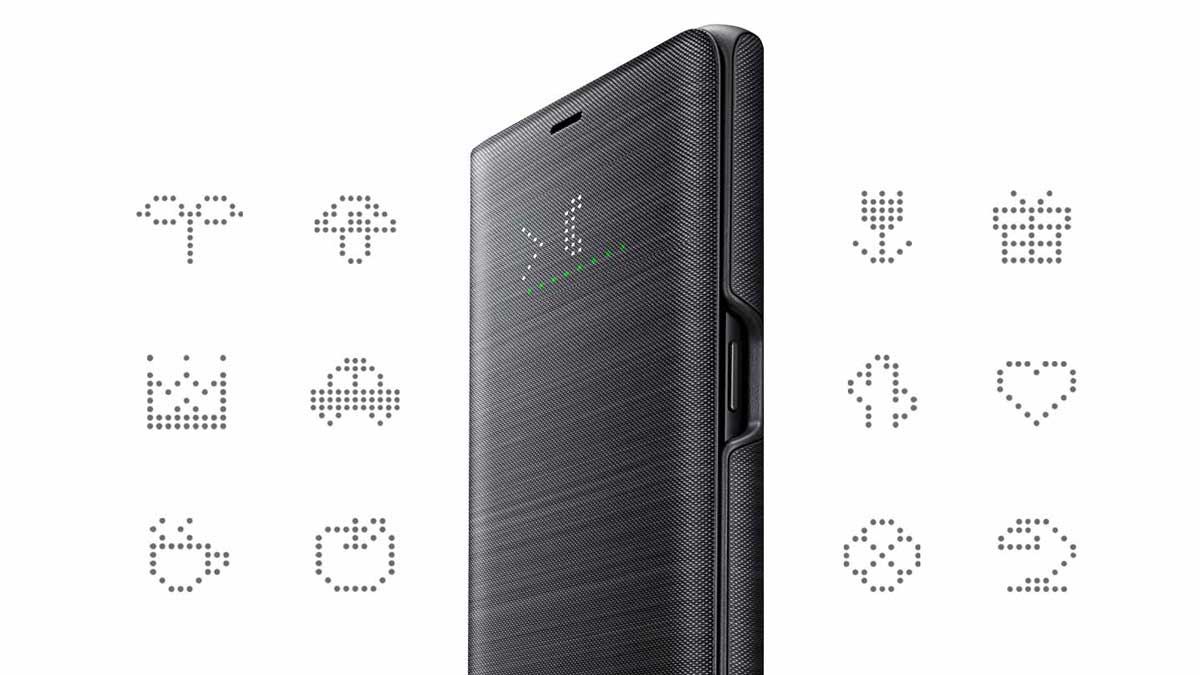 A comfortable, protective grip
Made from a fabric-like material, it feels comfortable in your hand, accenting Galaxy Note9's grip. And because it's a shell design, it helps protect every side and corner of your phone.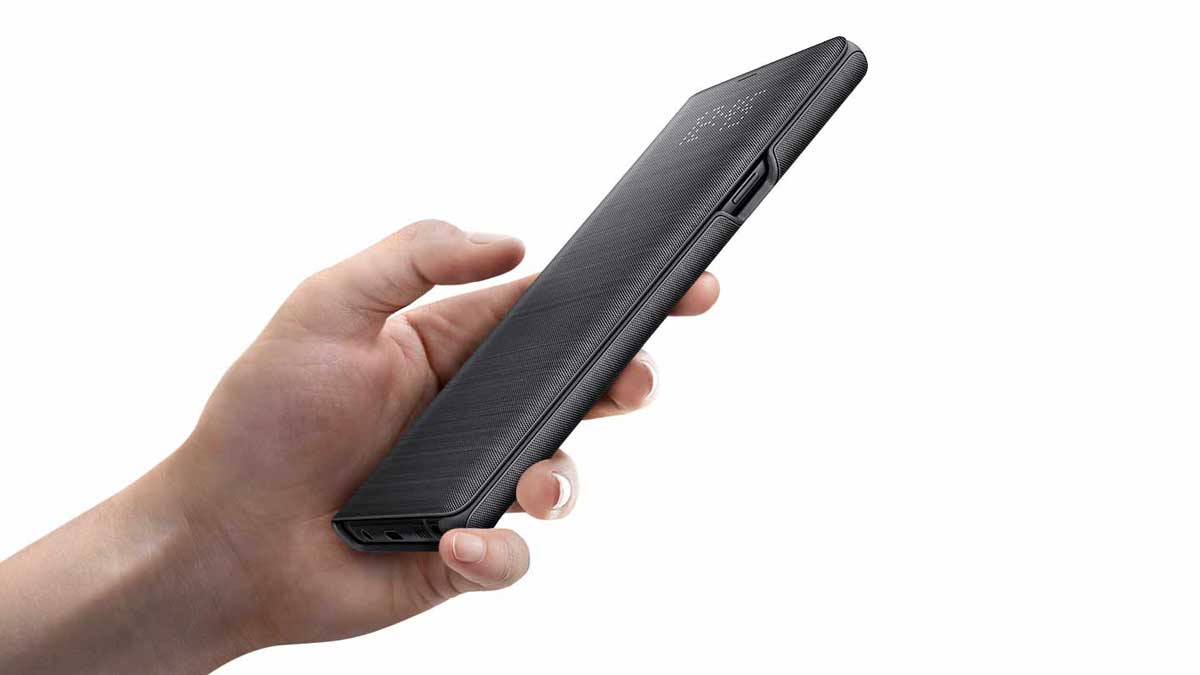 Tuck a card inside
Keep an important card on hand with the interior card pocket.