Xiaomi Mi Air Purifier 2S
Breathe clean, odour-free and allergen-free air
OLED display | Laser particle sensor | 310m³/hr CADR
3-layer filtration | Remote app control | Works with voice assistant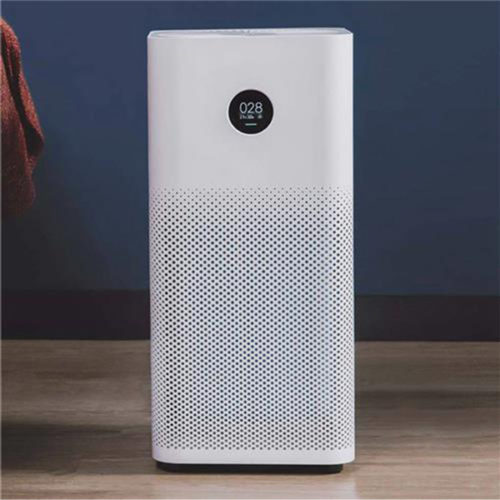 Automatic brightness adjustment
The Mi Air Purifier 2S display automatically adjusts its brightness according to ambient light, so that your sleep is not disturbed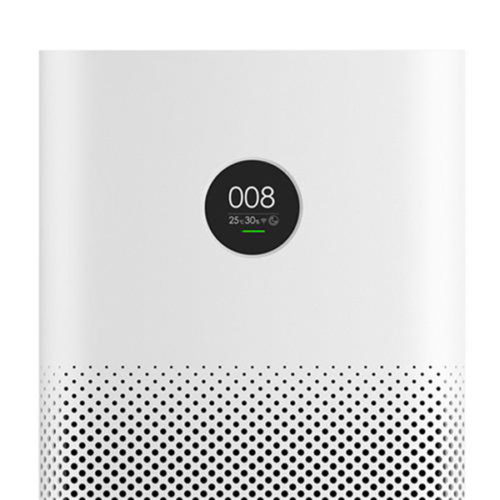 New OLED screen displays the quality of air you breathe
The newly added OLED display allows you to check PM2.5 levels in the room and
keeps track of how clean your air is. It also shows the temperature and humidity levels.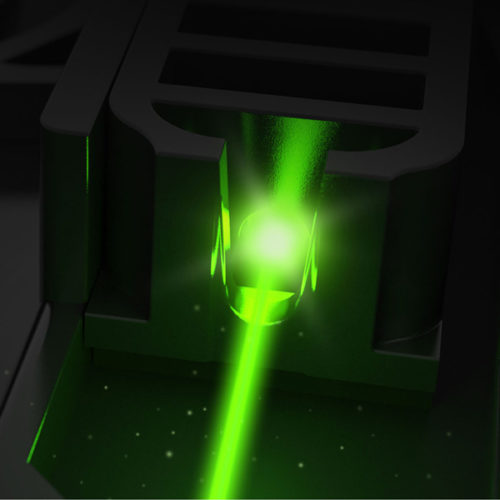 High-precision laser sensor
The highly accurate Particulate Matter (PM) sensor detects  particles as small as 0.3 μm and instantly displays the AQI  on the OLED screen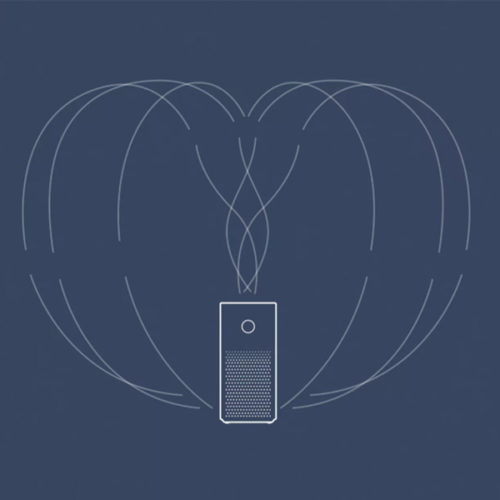 Efficient tower-structure design
The classic tower-structure design, proven effective by two  generations of air purifiers, ensures maximum efficiency while  keeping a compact design. 943 intake holes help in increasing  the air intake space and forming a 360° cyclical air filtration pathway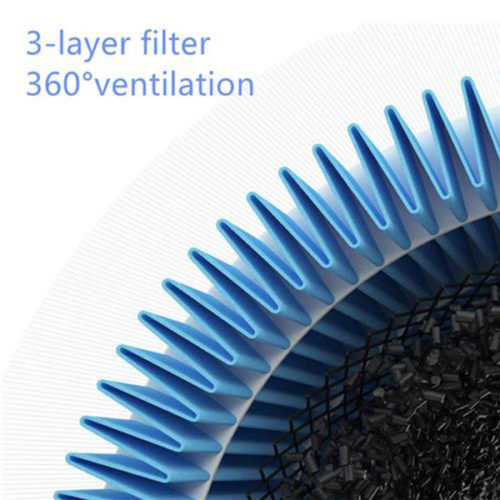 3-layer filtration for maximum purification
The outer layer removes large airborne particles such as dust and hair.
The middle layer  removes micron-sized particles and catches harmful bacteria.
The inner layer removes formaldehyde, other harmful substances and odour.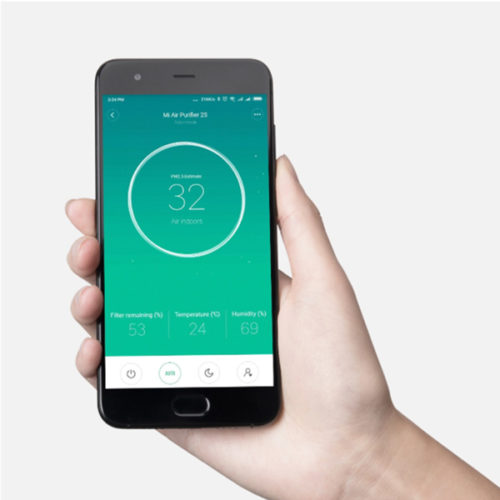 Smart control with Mi Home App
Control the Mi Air Purifier 2S from anywhere using Mi Home App. Check the air quality, temperature and humidity, adjust the fan strength and set a timer to power on the purifier. The App also automatically notifies you when it's time to replace the filter.